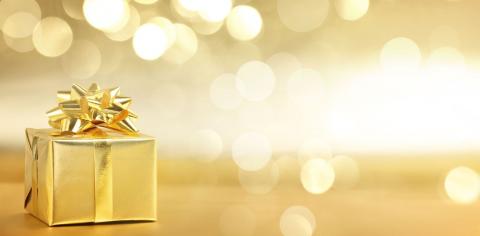 DWM's Holiday Drive is a winter campaign through the Giving Tree. Every year Destination Wealth Management receives "wish lists" from children and families throughout the Bay Area. The firm splits up into groups of 4-6 employees and are sent out with a list of items to purchase for the children (and sometimes adults with special needs).
DWM then deliver hundreds of presents to the organization so they can be wrapped and dispersed to the families.
The Family Giving Tree began in 1990 as a San Jose State University MBA class project. Jennifer Cullenbine and Todd Yoshida were asked to "create a program that adds value to someone else's life." They created the Family Giving Tree with the hope of providing holiday gifts to 300 children in East Palo Alto. Encouraged by the success of the first year, Jennifer decided to continue and expand the organization. In the 23rd year of the program's existence, the total number of gifts and backpacks donated had grown to over 900,000, making the Family Giving Tree the largest gift and backpack donation program in California.
The Family Giving Tree envisions a world where every child is made to feel like a valuable part of their community through a shared belief in the power of giving.